The Session
"Change happens through movement and movement heals."

-Joseph Pilates
Drawing from my background in Dance, Yoga, and 20 years of intensive anatomy and biomechanics study, I teach dynamic full bodied, fitness and corrective sessions based on classic and contemporary Pilates exercises and principles. Sessions are tailored to your specific needs and goals to help you find your own unique and best alignment and most functional movement strategies. My goal is to give you more than an energizing, engaging and empowering workout. I want to equip you with a movement tool kit for your body. My mission as a Pilates teacher is to help you feel and move your best finding balance, strength, flexibility and joy not only in your sessions, but in your life.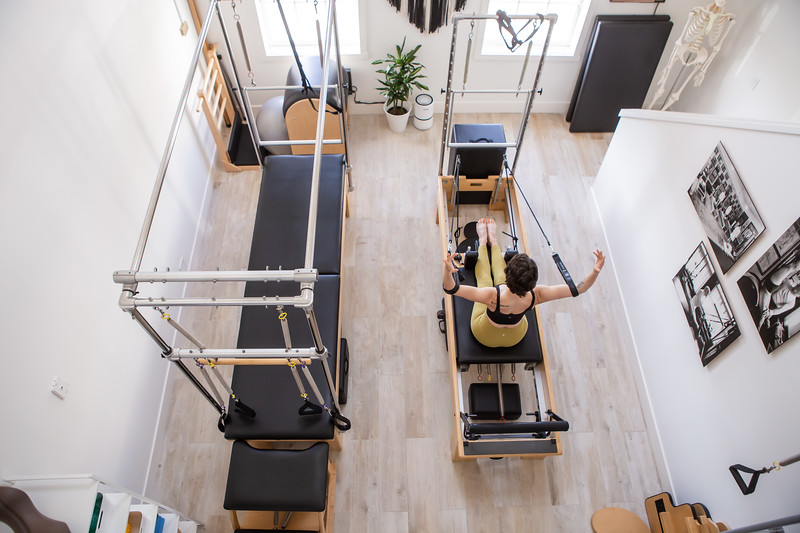 Pricing for in Studio or Virtual Sessions
New Client Intro Pack
3 private sessions + 1 month access to the Evergreen Membership*
$345
*All new clients must purchase an intro package to begin sessions with Root & Limb. 
*Membership auto bills $45 per month after the first month. Cancel anytime.  
Private Pilates Session
Single session: $110 –
5 session pack: $515 –
10 session pack: $1000 –
Duet Pilates Session*
(Pricing is per client)
Single duet session: $75 –
10 Duet Session pack: $700 –
Virtual Mat Classes
Move well from anywhere! Each Virtual Livestream Pilates Mat Class has a specific focus while giving a full bodied movement experience. Props are used to add challenge, accessibility and creativity to classical and contemporary Pilates Mat work.
This is a Virtual Livestream class. The link to join via Zoom will be emailed 10 minutes before class begins.
Recommended props: 8-10inch Pilates Ball, Foam Roller, Pinky Ball, Yoga Block, Theraband, 2lbs-3lbs weights.
Want access to all class recordings plus more? Check out the R&L Evergreen Membership!
Pricing for Virtual Mat Classes
(all classes are 45 min long)
Single mat class: $20 –